Industry News and Events
Posted:Mon, Mar 23rd, 2020 6:47:25 pm
Check out this article in Good Fruit Grower on Building a Better Bee!
Read More >>
Posted:Mon, Mar 23rd, 2020 6:13:30 pm
Read More >>
Posted:Thu, Jan 2nd, 2020 3:40:02 pm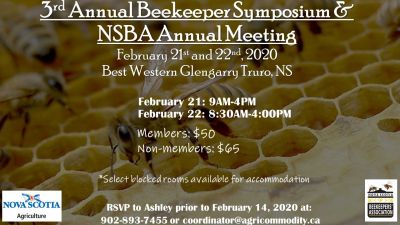 NSBA Symposium and NSBA Annual Meeting Agenda - UPDATED 
Please note: A select number of blocked rooms are available for accommodation, however, are only blocked until January 31, 2020. Please ensure you book prior to this date to avoid them selling out. Rooms can be booked by phoning the Best Western Glengarry direct line: 800-567-4276.
Read More >>
Posted:Thu, Jan 2nd, 2020 11:30:00 am
Read More >>
Posted:Tue, Dec 17th, 2019 7:18:15 pm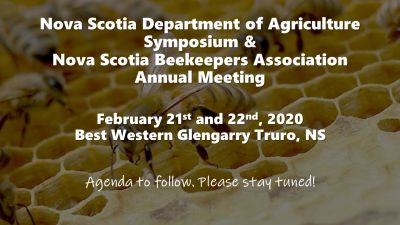 Read More >>